"I Spy: La Ofrenda" is an interactive "I Spy" game using the Altar to el Pueblo de Nuestra Señora la Reina de los Ángeles. The goal of this interactive game is to create a new component of the "Becoming LA" Exhibition at the Natural History Museum Los Angeles County that also serves as a rich cultural experience beyond the museum's walls. This exhibit is located in Exposition Park, Los Angeles.
​​​​​​​
Collaboration with Henry Heo and Lindsay Wert.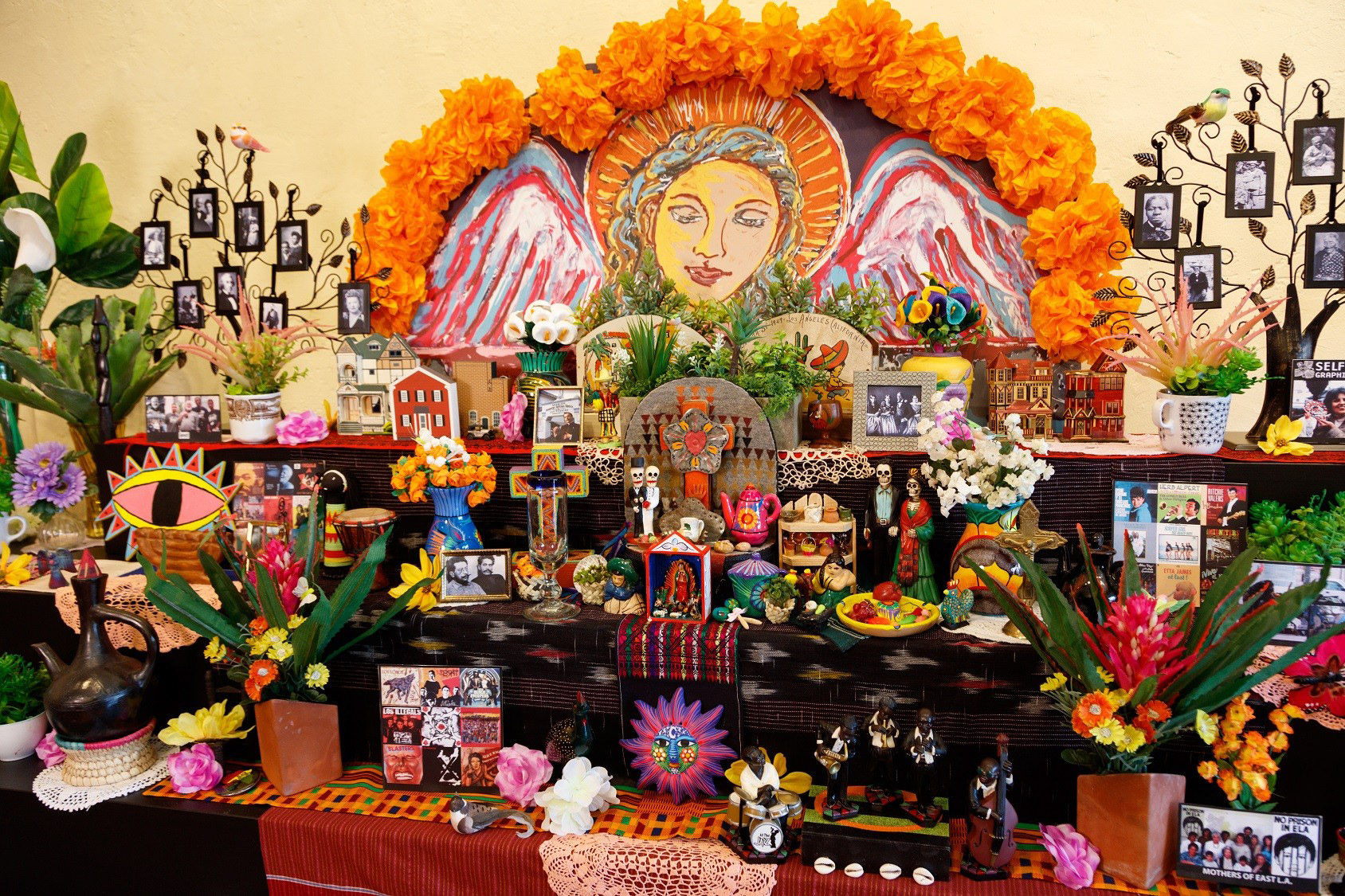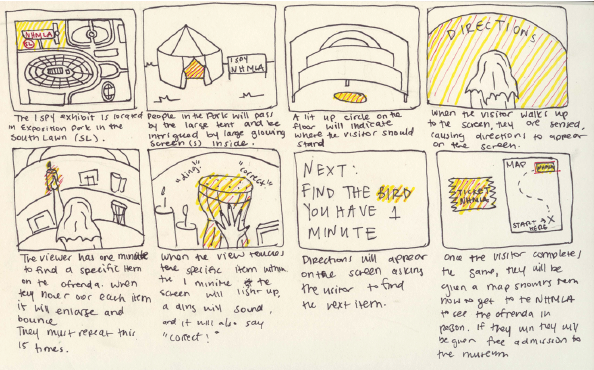 In this interactive game, visitors will be given one minute to find one specific item on the digital altar. Once the one minute is up, the visitor will be given a different item to find. This process will be repeated fifteen times. The visitor must find at least twelve of the fifteen items to win a free museum ticket to the NHMLA, and directions to the museum.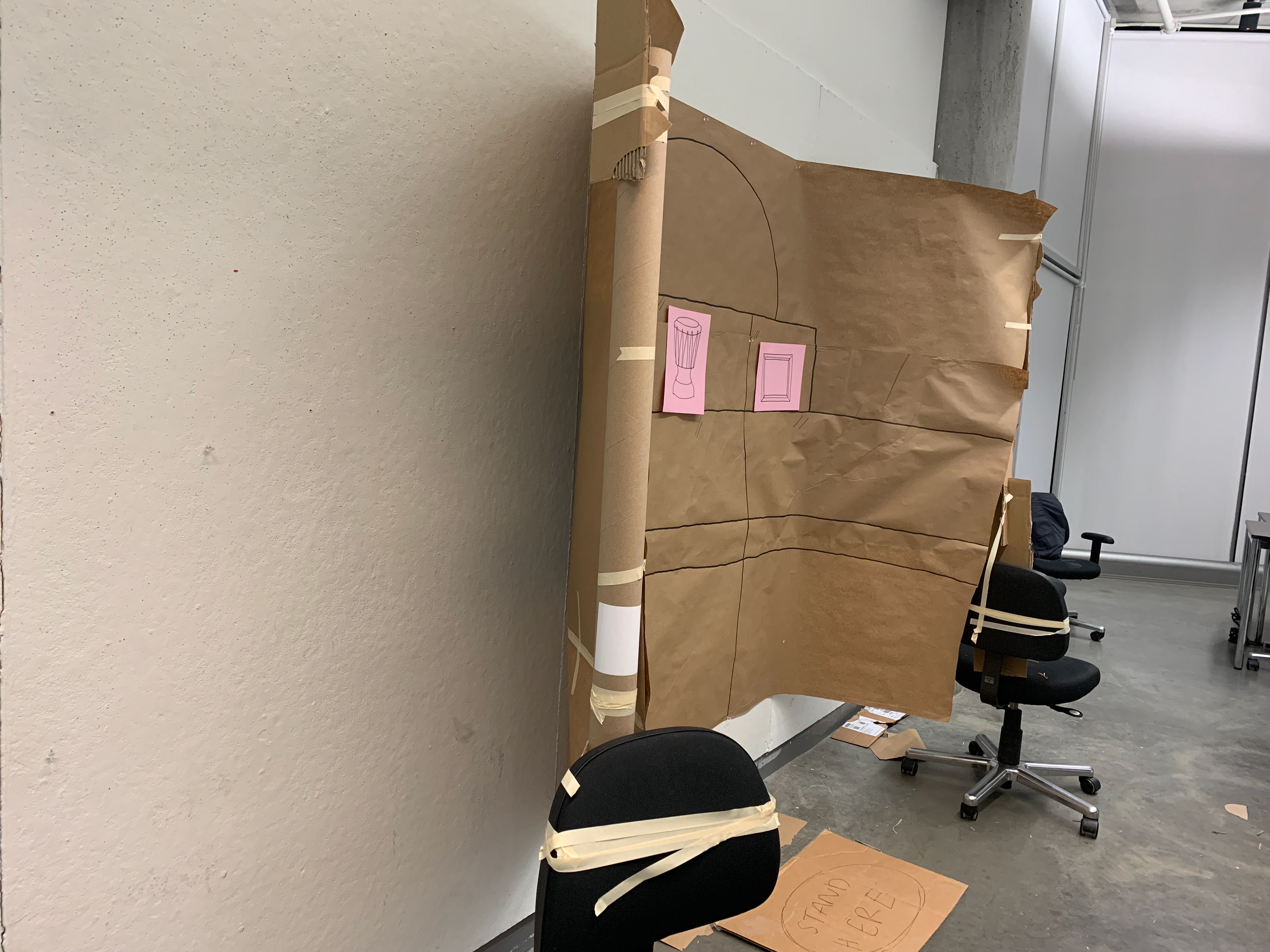 To get a sense of size and usability we created a prototype using butcher paper, cardboard, and tape. The screen is curved to immerse the viewer and create an intimate viewing experience of the Ofrenda.
​​​​​​​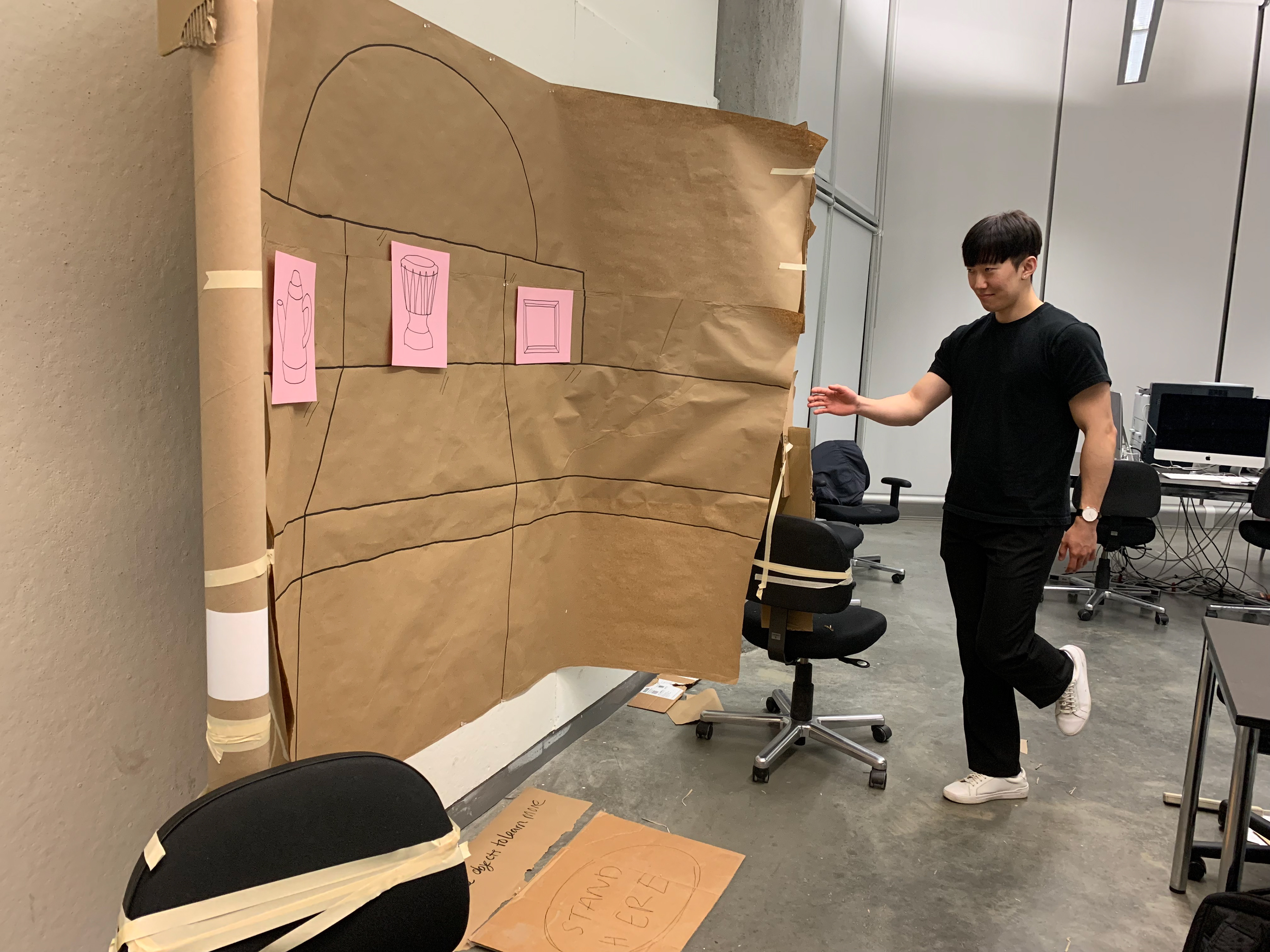 To test our prototype, we conducted a "body storm". We acted out the user flow to understand the user's experience in our prototype, and how to improve it. Shown above is the viewer approaching the Ofrenda.
Shown above is the user participating in the game and finding the hidden object to win.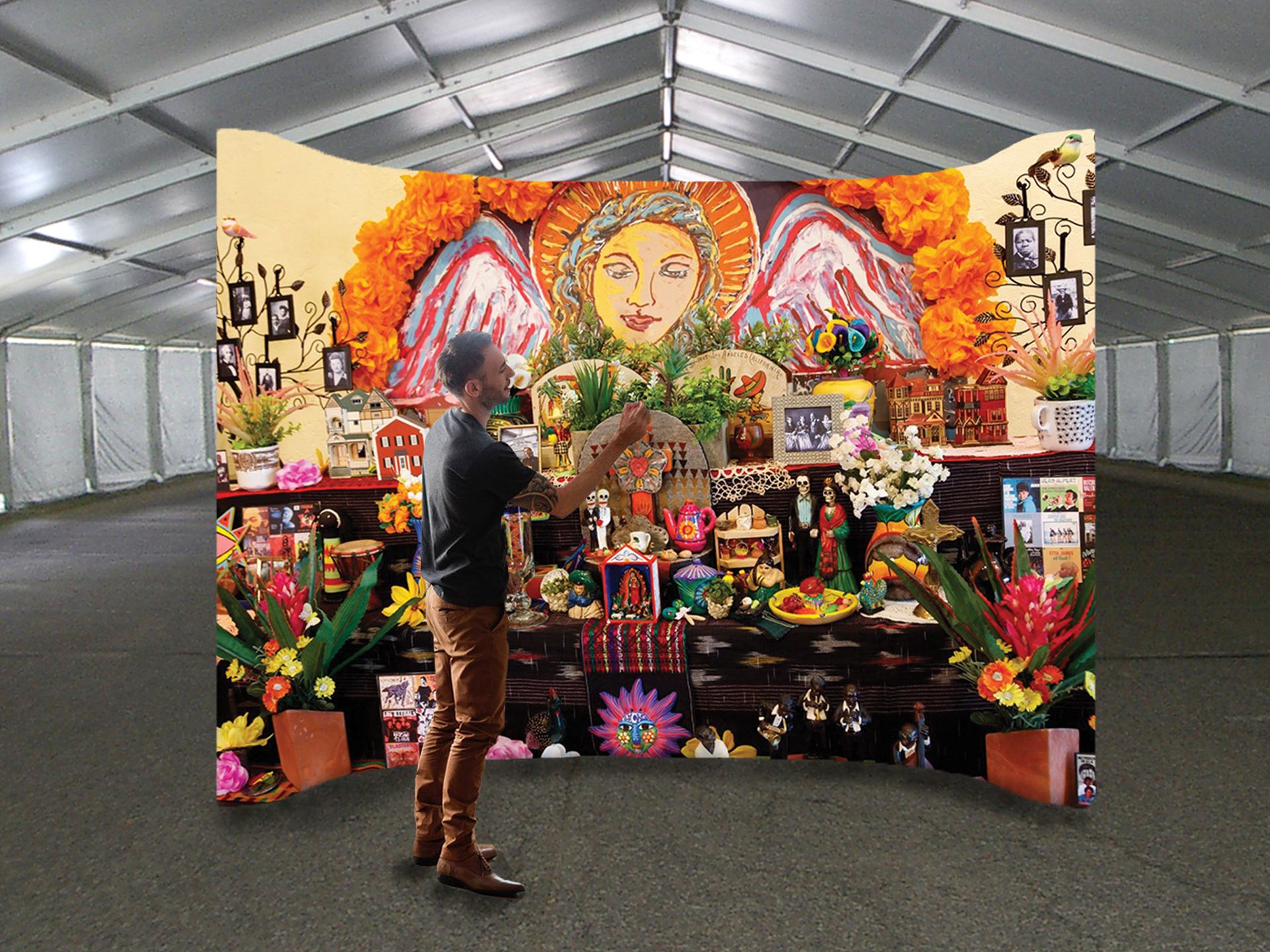 Final Mockup "I Spy: La Ofrenda"